Welcome to StatenIslandLawnCare.com a full landscaping, lawn care & snow removal service in Staten Island, NY. For more than 25 Years we have been the choice for the homeowners looking to improve the look, design and appearance of their lawns, gardens and trees on their property. Staten Island Lawn Care is the company to call for all your landscaping, lawn maintenance and snow removal needs.
Expert Landscapers & Lawn Care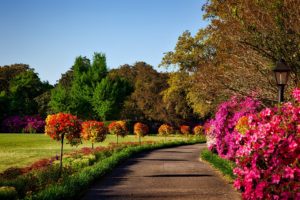 When we think of landscaping the image which comes to mind, is a beautiful lush green lawn, thriving shrubs, bushes, and blooming flowers. That is the ideal of expert landscapers!
Landscaping is truly is an art and a science. It is not a simple a task, but one which requires expertise. If it were so simple anyone could do it, and everyone would have a home with outstanding curb appeal. The misconception is that it is expensive, and truly it is not.
A Total Solution For Your Lawn

Landscaping requires a plan, and consultation. At Staten Island Lawn Care, we receive calls frequently from potential clients saying, "you're my neighbors landscaper and my landscaping needs help, can you please see what I need." More times than none its because they are using a mow and go lawn cutting company. Staten Island Lawn Care experts are here to discuss your goals and exceed them. Staten Island Lawn Care abides by a full-service method.
Staten Island Lawn Care, has been cultivating our expertise for over 25 years. Don't get me wrong having great landscaping isn't a quick fix but an attainable process of creating great curb appeal and the gardening landscape of your dreams.
Yard Clean Up
The initial process of landscaping is a spring yard clean-up. Spring is shortly upon us, and it is now time to prepare for your lawn renovation. A spring clean-up is necessary if you want the warmer months to showcase your landscaping. A spring clean-up entails cleaning up the debris of the winter which has passed. The debris must be erased so that your flower beds, grass, trees and shrubs can have life breathed into them again.
Lawn Renovation & Preparation
The next step would be to renovate your lawn with our lawn services. No, you cannot just throw grass seed down purchased at your local store and expect it to grow. Your lawn needs to be thatched. Thatching is crucial, and it is done with a special tool. It is the process of removing the dead grass which will not see life again. This preps the ground for chemicals, fertilizer, and grass seed.
Chemical Application

We are licensed and educated in all facets of chemical lawn & garden application, and strategically apply all chemicals according to time of year, temperature, and conditions. Even if your lawn is renovated chemicals are imperative to keep the grubs and weeds away, fertilizer is the food grass needs to grow. At the time we thatch your lawn we prepare your flowering and shrub beds too.
Shrub & Tree Trimming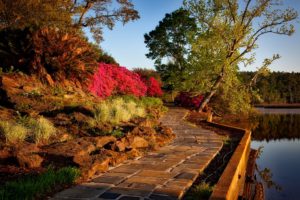 Shrubs and trees are living things, therefore they grow. Shrubs and trees need to be trimmed, and the best times are when the weather is warm, not too hot. So there is no time like the spring or early summer. Trimming is a mandatory part of keeping your garden looking fresh and maintained. Do shrubs last forever? If properly maintained you'll enjoy them for years to come. It is more likely you'll outgrow the look of your landscape, and will opt for a different look.
Improve The Curb Appeal Of Your Home & Garden
While a clean-up is necessary to create a lush green lawn it is not all which will give your home curb appeal or make your backyard a great outdoor entertainment area. We are very proud when a client of ours has moved and the new owner calls to tell us they bought the house because of the landscaping. We are full service, so while we keep your lawn looking spectacular and your older shrubs and trees fresh, we take pride in our landscaping designs, annual and perennial planting. Sometimes you may be starting with a clean slate, but at other times your landscaping and gardening needs a re-vamp or to be infused with flowers, and fresh mulch.
Flowers To Make Your Garden Pop

Perennials are great flowers, as they come back every year. The daylily is a great perennial for Staten Island. Daylilys and roses do very well with our weather conditions, and soil, the colors infused will be breathtaking.
Come mid-May its time to plant your annuals. Annuals such as the begonia, is a winner on Staten Island. While we are familiar with the waxed begonia, there are other varieties, like the hybrid double begonia.
When you make the decision to infuse annuals into your garden and landscape design it all comes to life with vivid and varying colors. Depending on your landscape theme we at Staten Island Lawn Care will work with you and your budget to create your beautiful gardening both in front of your home and in the backyard. Sometimes all you need is a few pots of beautiful blooming annuals to give you a wow factor, and give your landscaping a pretty punch.
In many instances we create glorious paths up your walkway with annual flowers, and how inviting it is. The great thing about annuals if you water properly they will last into the depths of autumn. At Staten Island Lawn Care we buy all annuals directly from the growers and fertilize even before we plant. Either way nothing says curb appeal and summer like planting annuals, and adding the mulch.
Mulch For The Finished Look
Adding mulch to your lawn creates a finished look to all gardens and landscapes. Mulch creates an aesthetic and colorful appeal as it comes in three different colors, it also serves other purposes. Mulch is beneficial to the irrigation of your shrubs, trees, and flowers. It also serves as an anchor. Whether there are heavy rains, or wind mulch acts as a protector. Too much rain can allow the ground to become overly saturated, the mulch will serve as your barrier. Mulch also holds your plantings in place if there is too much wind. Think of mulch as a multi-tasker.
Snow Removal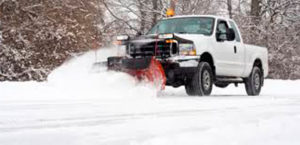 We offer commercial snow removal service to ensure a safe and accident free area around your property, business and commercial area. Fully licensed and insured we eliminate risk of injury from slip and falls due to snow fall, ice and other debris that are common in the winter on Staten Island.
Snow Plowing
Driveways, walkways, entrances and access points on your property. Larger areas require the use of snow plows and snow blowers. We have the tools and equipment from snow plowing and snow blowing large areas such as parking, driveways and others around your business and commercial property.
Snow Shoveling
All areas where snow plows and snow blowers do not allow access to. Smaller and hard to get to areas require manual snow removal by shoveling and chopping. Our team removes snow from all areas.
Deicing
Once snow is removed and out of the way, we ensure that all areas are free from risk of slipping and falling by deicing and removing of all slippery conditions in and around your business and parking areas.
All ensure your property is completely safe, accessible, and compliant with New York state laws and commercial insurance policies.
You Are A Phone Call Away From The Perfect Garden
Whether you decide to redo your landscaping entirely, re-vamp your existing garden, need lawn cutters or maintain your current lawn, and shrubs contact Staten Island Lawn Care the experts for over 20 years. We buy all trees, plants, annuals, perennials, shrubs, and sod directly from growers. We take pride and integrity in all our landscaping design and maintenance. We give each and every client regardless of the size of their landscaping care and attention. No job is too large or too small. When you need landscaping and lawn maintenance call Staten Island Lawn Care.