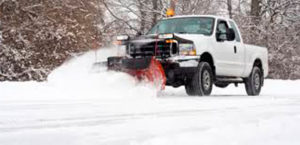 Snow removal is of vital importance to ensure the safety of residents, visitors and pedestrians that pass your property. A fall caused by snow, ice or uncleared area on your property can result in serious injury or death. A property owner or tenant is liable for clearing any hazardous or dangerous conditions on the property.
StatenIslandLawnCare.com is a fully licensed and insured snow removal service for commercial properties.
Snow Removal
When our team arrives on your property we will quickly evaluate the conditions of all areas of your property. We then work to eliminate all snow, ice and debris to make a clear, safe path for all visitors and guests. Our goal is to make your property law suit and judgement proof and ensure that everyone is safe and accident free due to mother nature and snow fall in the winter.
We also make sure to clear your parking & driveway areas to ensure a quick, easy and accident proof path for vehicles to enter and exit for parking. Snow fall creates a parking nightmare for all people on Staten Island. City snow plowing blocks on street parking and snow dumping into street parking areas reduce the amount of on street parking found around your property. This is harmful for your business as customers will use your competitors that have ample parking available. Our snow removal service ensures you don't lose valuable customers by maintaining an ample amount of parking for your customers.
Snow Plowing
For commercial customers with larger properties and on site parking areas we use snow blowers and snow plows to remove large areas covered with snow. Snow blowing eliminates snow in areas that snow plowing is not feasible for. This process removes all snow in an areas and moves it by blowing the snow to an area that is out of the way and makes it safe for plowing.
Snow Shoveling
Areas on your property that are too narrow, too small or inaccessible by a snow blower or snow plow we use manual snow shoveling.  Snow shoveling is done on smaller properties, walkways and stairs to eliminate all snow and make the area safe for passage. We have a huge team of experienced, strong and healthy specialists that can snow shovel any size property with any condition of snow present. Our team will make a safe area around your business before, during and after any snow storm or snow fall.
Deicing
Not only is snow a hazard on your property and your business but ice is equally as dangerous. Many times businesses remove snow correctly only to find ice and slippery conditions remain. As weather fluctuates between freezing and warm creating very dangerous conditions. The process of snow melting from increased temperatures followed by freezing creates dangerous ice patches which are extremely dangerous. Most of the times the ice becomes unnoticeable such as black ice and go uncleared.
Our snow removal service ensures that all ice is removed, addressed and prevented from building up on your property. We treat all ice with appropriate methods for the job, ice choppers, calcium chloride and salt are used on different areas of the property to ensure there is no damage or debris left in the ice removal and deicing process. This ensures that you, your employees, visitors and customers are always safe and free from danger.
The Best Snow Removal Service
We have a large team of experienced specialists and a huge supply of tools to get the job done right and fast so you can relax knowing that everyone is safe.
Staten Island Lawn Care – Snow Removal Service ensures property owners, businesses and commercial areas are in complete compliance with the law and saves you, your family and visitors from injury and death.
Save your company, your business, your tenants, your customers, your visitors and your staff by hiring us to do the heavy, tiring work of clearing your commercial property from snow and ice.