At Staten Island Lawn Care we get many calls for fall clean-ups. In fact a fall clean-up is a landscape service for renovation of your lawn.  Living in the Staten Island, NY whether you have sod or seed the species we grow thrives better in upper 60's to 70 degrees.  That is why a fall clean-up is beneficial for your lawn. While weather patterns are changing the best time to renovate your grass is the first 2 weeks of September, or when you see the evenings getting to that cooler temperature of the high 60's.
Full Lawn And Garden Analysis
During a clean up in autumn we assess your grass.  Has your lawn been thatched in the spring?  Do we see grass which has been destroyed by insects or fungus?  Every lawn is different and a fall clean up is not a one size fits all for your home.
We may need to start by thatching.  Thatching is a process which removes the dead grass in the lawn, which will allow chemicals to land on the soil and not just lay on the surface of your lawn. Thatching leaves the good grass behind while effectively removing only the dead grass. Thatching is imperative to continue with a prosperous autumn clean up if you have dead grass, caused by lack of thatching pre-season, have had insects attack your lawn, or have been affected by a fungus. After thatching your lawn will be mowed to a very low cut during your clean-up.
Renovating & Treating Your Lawn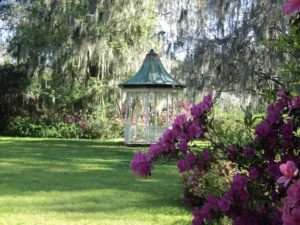 Once the lawn is cut our lawn renovation begins. The grass renovation will begin with an application of lime pellets. Not the old fashion dust of lime flying everywhere which can be tracked into your home or be inhaled. Lime neutralizes the PH of the soil for your grass to thrive. We recommend 2 applications annually as lime does take a while to penetrate the soil. Truly September is the best time to apply the lime as the nights are cooler. This cooler weather stimulates the rimasones in the grass to grow.  At that point during your fall clean-up we will schedule another date within the next two weeks to fertilize and continue your lawn renovation.  The next step after fertilizing your grass is to seed it.
Seeding And Preparing For Greener Healthier Grass
When seeding lawns we only utilize the best measures. We mix the seed with soil or compost. We put the seed down on the bare spots of your lawn or as needed. After that we cover the grass seed with peat moss and water.  When our work is done you'll be amazed by your fall clean up. You'll see the lawn you once admired at someone else's house. We always give further instruction with this process so your grass will thrive. Most importantly keep the ground moist not soaked.
Your Complete Solution To Fall Lawn Care
Having the lawn which is the envy of your neighborhood is easy when you call
Staten Island Lawn Care
by Gardens in Bloom, Staten Island, NY